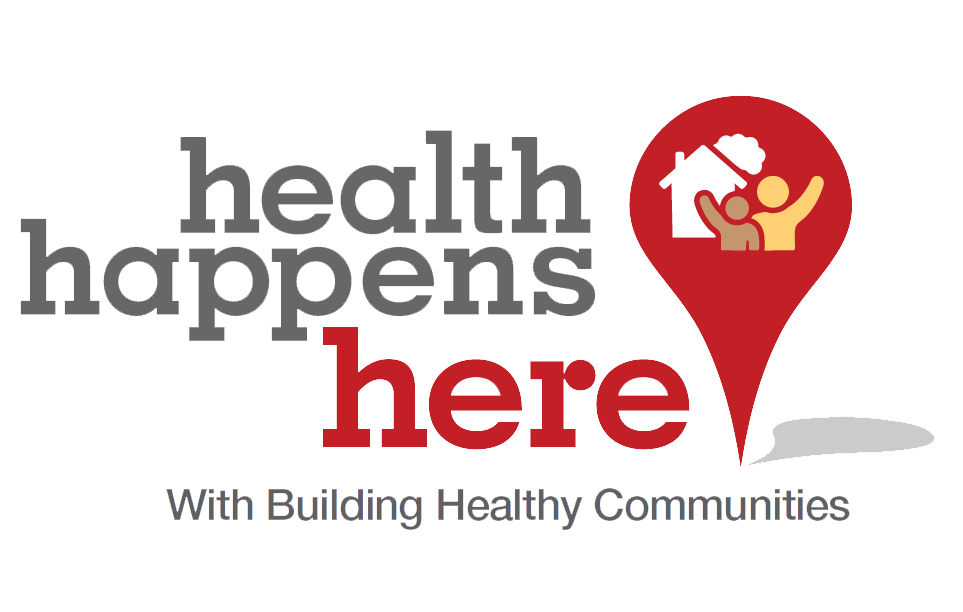 Jul 03

On Being Seen

Author: Dr. Anthony Iton, Senior Vice President for Healthy Communities at The California Endowment.

"I am invisible, understand, simply because people refuse to see me. Like the bodiless heads you see sometimes in circus sideshows, it is as though I have been surrounded by mirrors of hard, distorting glass. When they approach me they see only my surroundings, themselves, or figments of their imagination — indeed, everything and anything except me."
― Ralph Ellison, Invisible Man

The desire to belong, to be seen, is amongst the most fundamental of human needs. Too many people – people of color, people in poverty, women, the disabled, LGBT community, Muslims, immigrants – feel unseen and excluded in our communities today. I too have felt this way as a young man sitting in history class learning about rich white men, wondering what it all had to do with me. I've since come to understand that our history helps shape our health; that policies passed centuries ago continue to burden some communities – too often invisible communities – with poor health. That historical legacy is in many ways more powerful than our DNA. Improving our nation's health requires that we shine a light on those people who exist in the margins of our history books.

Making the invisible visible. This is at the heart of Building Healthy Communities. That's why our recent BHC convening in Sacramento filled me with hope. "They finally saw me!" This was the resounding reaction of BHC leaders from across the state after visiting with legislators. Being seen. Belonging. These are deep-seated human needs and at the core of Building Healthy Communities' vision for a healthier and more just California for all.

On June 6th and 7th, BHC leaders from across the state descended on Sacramento to break bread, celebrate each others' successes, and share their stories with elected officials. The convening kicked off with the airing of short films highlighting BHC work in each of the sites. At its core, each story was a struggle over who belongs; from Yurok youth fighting to have their language and culture honored and integrated into school curriculum, to Muslim students seeking healthy halal meals in San Diego's schools, to police and the formerly incarcerated shedding their biases in the name of racial healing and equity in Salinas, to cities across the state rising up to demand a say in their community's future in the face of gentrification.


Who is seen, whose voice is heard, and who matters? These questions are at the heart of every community demand; how well our government officials respond – how effectively they center those most impacted by inequity – overwhelmingly drives community health. That's why, on day 2 of the convening, BHC leaders spent time engaging with elected officials. Residents from across the state directly challenged them to keep those most vulnerable at the forefront of all decision-making, especially as violent acts of racism on the rise, from those perpetrated by the state to those of unhinged individuals. And now, the pressure is on. BHC leaders have put Sacramento on notice: they are watching.

But BHC is not just about an "outside game". I was reminded of this at another event at the opposite end of the state: Los Angeles. I joined with local health department employees from across the state who came together for the Health Equity Awards, a bi-annual award recognizing the innovative work they do to achieve health equity. These are unsung heroes on the inside. They are holders of the truth. Defenders of fact. Fearless fighters for a vision of inclusion, justice, and health for all – concepts that are, sadly, under greater direct threat than we've seen in a generation.

At that event, we were treated to films highlighting the phenomenal work of nine award finalists. As I watched, I was filled with hope. The stories are bright spots at a time when people who are fixed on dismantling government are now at its helm in every sector from housing to environmental protection. Just as the US abdicates its leadership role in the fight for equity, these CA health departments are shining a light on what it takes to transform government from being mere purveyors of services to agents for change in the name of health and justice for all. These unsung heroes are our allies inside government, not just holding the line against the current assault, but partnering with community in the fight for a brighter, more inclusive and healthier future for all.

As the award winners – Napa County Public Health Department (NCPHD) and the San Mateo County Health System (SMCHS) were both Exemplary Health Equity Practice awards winner and Monterey County Public Health Department (MCPHD) was named the winner of the grand prize Arnold X. Perkins Award for Outstanding Health Equity Practice* – each took their turn on the stage, there was one message that each speaker returned to again and again: it feels so good to be seen. Though we can't gloss over government's role in creating the injustices our community leaders are fighting to right, we must also recognize the many public servants with the fortitude to withstand entrenched systems, who fight day after day, even when few are watching, and even fewer realize the magnitude of the work they are moving.

It takes all of us. Those inside and outside the systems we are joining together to transform. We see you. We honor you. You belong. #WeAreBHC

*Napa County Public Health Department (NCPHD) and the San Mateo County Health System (SMCHS) were both Exemplary Health Equity Practice awards winner. NCPHD was recognized for its "Housing is Healthcare" practice. Over the last two years, NCPHD, the Live Healthy Napa County community collaborative, and other partners have been working to frame affordable housing as the most pressing health issue in the community. SMCHS received the award primarily for "Get Healthy San Mateo County," which is a city, county, community, school, hospital and SMCHS collaborative that uses policy change to prevent disease and ensure everyone has equitable opportunities to live a long, healthy life. Finally, Monterey County Public Health Department (MCPHD) was named the winner of the grand prize Arnold X. Perkins Award for Outstanding Health Equity Practice for its robust community leadership program and its use of the Health in All Policies (HiAP) framework, which is a collaborative approach to incorporating health considerations into decision making in all sectors and policy areas.